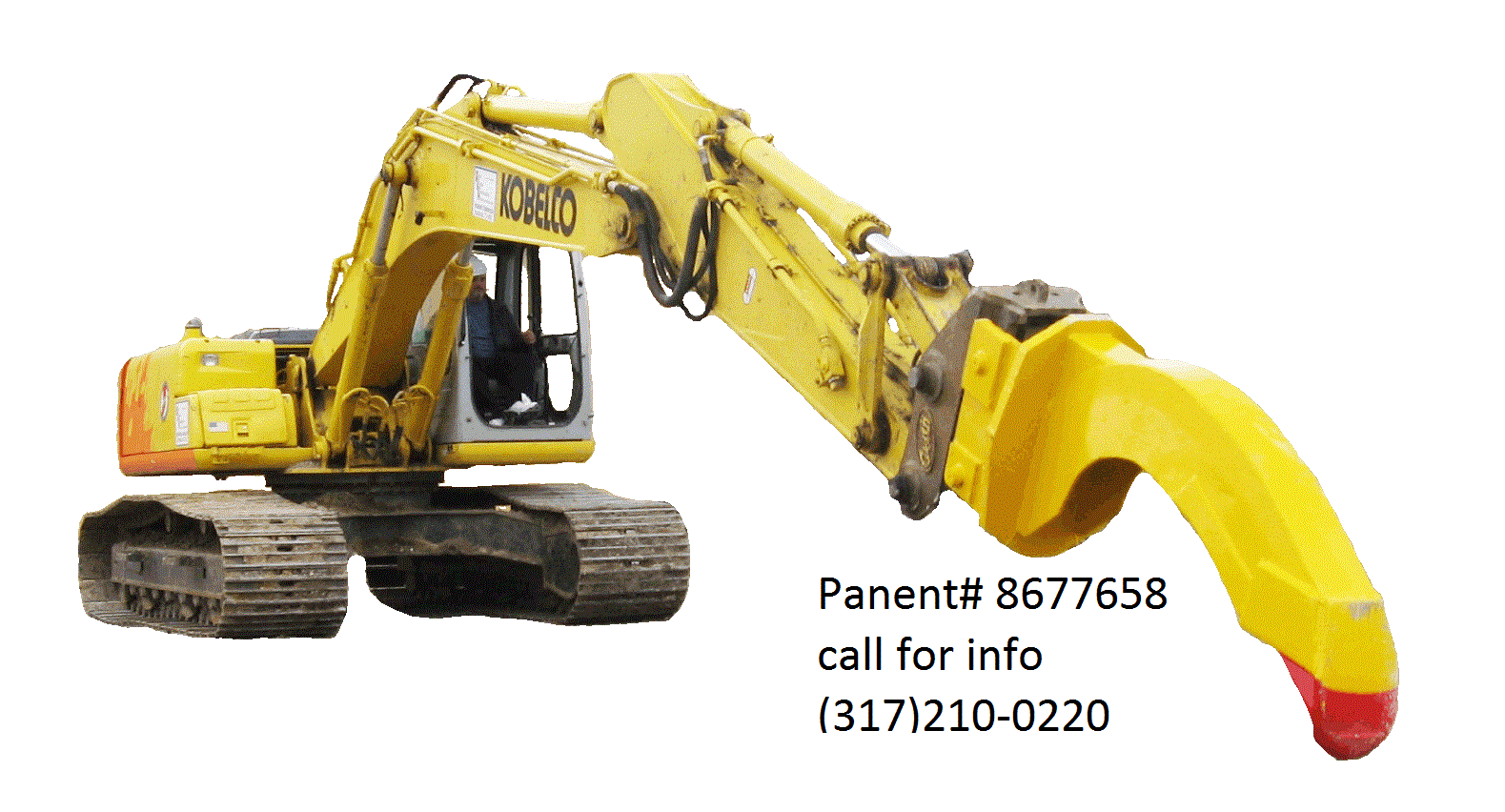 SIZE - ATTACHMENT & COST
| | | |
| --- | --- | --- |
| 32" TALL TRENCHER FANGS 4,000 LBS. TO 16,000LBS. HOE'S MODELS 4",5",6",7" WIDE | | $1,699.00 |
| 4' TALL TRENCHER FANGS 4,000 LBS. TO 16,000LBS. HOE'S MODELS 4",5",6",7" WIDE | | $1,999.00 |
| 5' TALL TRENCHER FANGS 16,000 LBS. TO 38,000LBS. HOE'S MODEL TF5BH- 6",9",12" WIDTH | | $3,799.00 |
| 6' TALL TRENCHER FANGS 23,000 LBS. TO 52,000LBS. HOE'S MODEL TFBBH- 6",9",12" WIDTH | | $4,200.00 |
| 8' TALL TRENCHER FANGS 50,000 LBS. TO 65,000LBS. HOE'S MODEL TF8BH- 12" WIDTH | | $5,999.00 |
----CLICK TO ENLARGE PICTURES----
ADVANTAGES

1. Dig Speed
(10 feet per minute or 1 mile in 8 hours)
2. Dirt Channeling Design
(moves dirt quickly up and out)
3. Pipe Strength
(curved tip makes perfect curved trench bottom)
4. Maintain grade depth through hills
(cut through hills deeper than trenchers)
5. Dig into extreme slopes and river banks
(giant reach advantage with an excavator)
6. Dig tight radius curves
(vertical design allows this with excavator)
7. Dig under utilities
( long narrow design allows free movement)
8. Dig up large rocks
(sturdy design and increased force make it possible)
9. Dig forces are increased
(narrow design gives the knife like cutting power)
10. Dig forward and backward
(reverse Fang and dig forward up to buildings)
11. Dig between structures
(narrow design lets you go between trees and more)
12. One size fits all excavators
(we build pins and bushings for all sizes)
13. Fast Set Up Time
(snap on the fang and go)
14. Lower Operating Cost
(zero cost compared with trencher)
15. Low Price vs. Trencher
($5999 compared to $60,000 and up)
16. Self Crumbing Design
(leaves the hole bottom clean)
17. High Resale Price
(simple tool that stays effective for life)
18. Long Life Span
(12 years and still going strong)
19. Rental Friendly
(compare the investment cost to a trencher)

Weight = 1400 lbs of A50 Steel on 12" wide Fang
Excavator and Backhoe Size Range = All Sizes
Width of Scoop Options = 4" 6" 8" 10" 12" 14"
Manufactured= USA

FULL RANGE OF SIZES
from Backhoe to the largest Excavator made

TRENCH A MILE IN 8 HOURS
The Trencher Fang is the fastest and most effective way to dig a 1 foot wide trench in the world. The Fang has a specialized patent pending dirt channeling design. It forces the mud to curl up and roll off the top of the Fang. Excavators can dig a near perfect trench in minutes.

The Fang's tip is hardened A400 Steel and curved so that your trench bottom comes out curved and smooth to support your pipe or cables far better than a flat bottom ditch. The Trencher Fang sides are reinforced at the bottom to smear the side walls of the trench as you dig. This builds up the trench walls each time you make a pass through the trench and helps to compact the sides to build a stronger lasting trench. The Trencher Fang has been developed and tested for over 12 years. Each Fang is handmade from A50 Steel. That's why our Fangs come with a 1 year 100% workmanship Guarantee!